Wes Vann's personal web site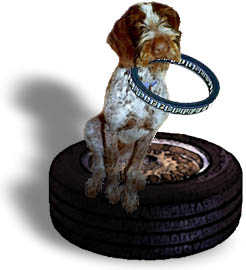 February 7, 2004
This is the rough start of my site! It's been years since I've done anything in regards to writing a web page and have to re-learn all this stuff.
I want to say thanks to Al McKenzie of Chevelles.com for giving me the web space.
The page is going to be real basic and not use any form of Java or be asking to send or receive cookies. The reason for not using Java is that Microsoft likes to create codes that are not recognized by other browsers (namely Netscape).
I'd like to start with just placing in links so that you can get around my site.
And just why the dog? Well, that's Snarfy the parts dog. When I need a part, I turn him loose to go through the junk yards looking for it. He never fails me.
---
Links;
The stuff that I wrote for the Team Chevelle web site
---
Wes Vann